Watch Our Video



4X Forensic Engineering Laboratories has a wide range of experience in fire & explosion analysis, water loss investigation, failure analysis and accident reconstruction.
Below are engineer biographies, please contact us for more background information or CV's:
Bruce Agle
Bruce Agle, P.E.
Mr. Agle is a registered professional engineer. He has extensive experience in failure analysis with particular expertise in the analysis of water related losses with regard to corrosion and/or material degradation and design defects. He has worked for over 20 years as an aerospace materials and processes engineer and several years in commercial laboratories as a failure analysis specialist. He has approximately 10 years of forensic engineering and expert witness experience and has performed over 4000 failure analyses. He has extensive experience in depositions and expert testimony with regards to water loss, metallurgical and product failure cases.
Phil Van Herle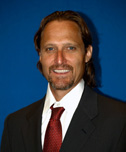 Phil Van Herle, P.E.
Mr. Van Herle is a registered professional engineer. He has a wide array of experience in fire & explosion, product defect, accident investigation and failure analysis. His engineering career started in 1992 within the automotive industry conducting power supply and charging component thermal analysis, temperature, environmental & mechanical wear testing for the General Motors EV-1 electric car project. His career design and testing experience includes the areas of electromagnetic, electrical power systems, control systems and machine design of products. Mr. Van Herle has a wide range of computer simulation expertise in the areas of thermal heat transfer analysis, fire modeling, accident reconstruction and multi-physics Finite Element Analysis for stress, fluid flow and heat transfer.
Since the year 2000 while working as a forensic engineering expert witness he has conducted several thousand fire & explosion, product defect and accident related case investigations.  He has testified over 30 times in deposition and trial and has drafted several Federal trial reports. He has been involved with several Consumer Product Safety Commission product recall investigations. He holds two U.S. patents for products which he designed, prototyped and personally prepared and filed the patent documents.
Jeffrey W Barnes, P.E.
Jeffrey W Barnes, P.E..
Mr. Barnes is a registered professional engineer. Prior to joining 4x Forensic, he had worked at Underwriters Laboratory (UL) for 22 years. His work at UL consisted of product certification testing, analysis and standards writing for both electrical and gas appliances and other residential, commercial and industrial products. His work at UL related to analyzing products for fire, electrocution and pinching & laceration hazards. Examples of some of the types of products he was exposed to in his testing and certifications role included: cooking and refrigeration equipment, gas & electric heaters, motorized gate systems, factory automation equipment, power supplies, industrial control panels, panel boards, dead front switchboards, medium and low voltage switchgear, as well as the components used within these products such as motors, transformers, switches, relays, contactors, fuses & circuit breakers.
His wealth of information in these various product design areas is of great use into the root cause failure forensic investigations of product design related fires and other forms of product failures. His experience involved in the authoring of UL standards has given him a vast range of standards knowledge which has enabled to him to be able to often quickly determine from visual examination whether products involved in fire or failure incidents are in accordance with the prevailing safety standards or good engineering design practice.
Luke Johnson, B.S.Met.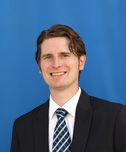 Luke Johnson, B.S.Met.
Mr. Johnson is failure analysis metallurgist formerly of Element Materials Technology and Adams Thermal Systems. During his career he has conducted numerous failure analysis studies of products from various industries including aerospace, automotive, gas/oil production, medical, electrical, metal processing and sporting goods. He has hands on experience in various materials laboratory inspection methods such as scanning electron microscopy (SEM), energy dispersive x-ray spectroscopy (EDS), stereo and optical microscopy, fourier transform infrared spectroscopy (FTIR), positive material identification (PMI), metallographic mount preparation and materials hardness testing. His products testing experience includes durability & fatigue testing including vibration, strain gage stress testing, pressure cycling, corrosion rate, burst and leak testing.